After months of slow and careful slog by Derek, with a modicum of assistance from Denis and me when he needs it (not very often cos he knows everything about Concorde Avionoics and basically we know squat!), the cockpit lighting capability is starting to come to a point where we can share some views of progress with you all.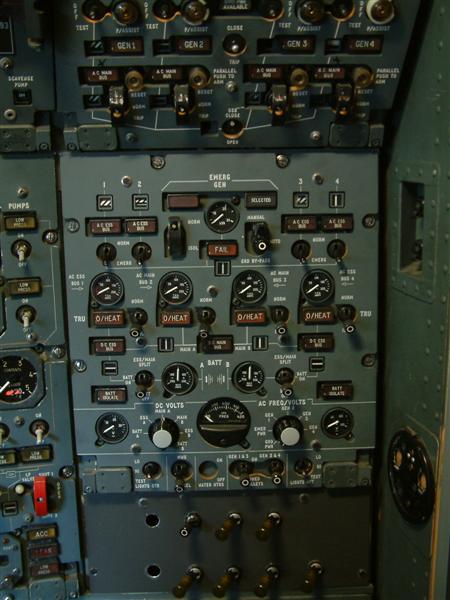 Generator panel - before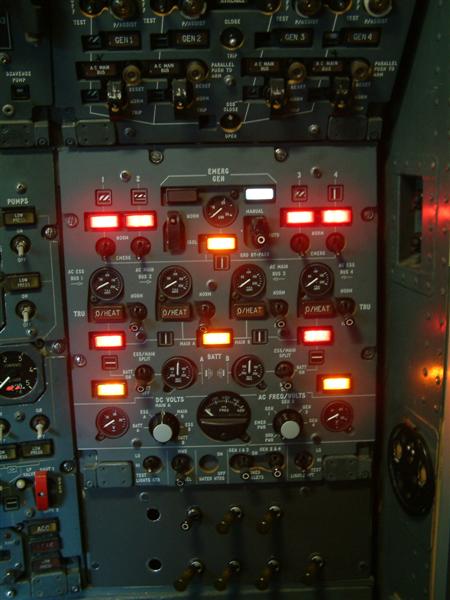 And after the application of power..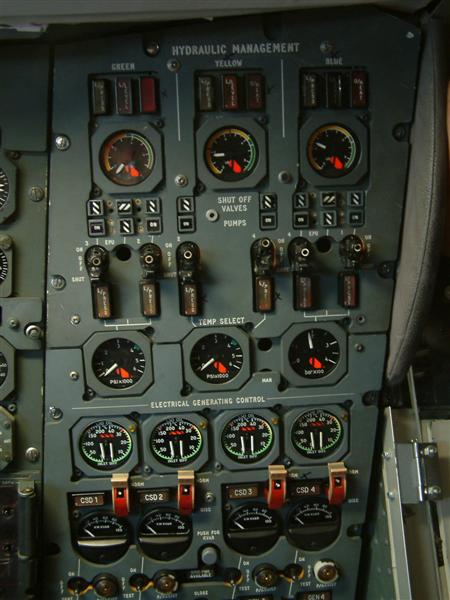 Hydraulics panel before..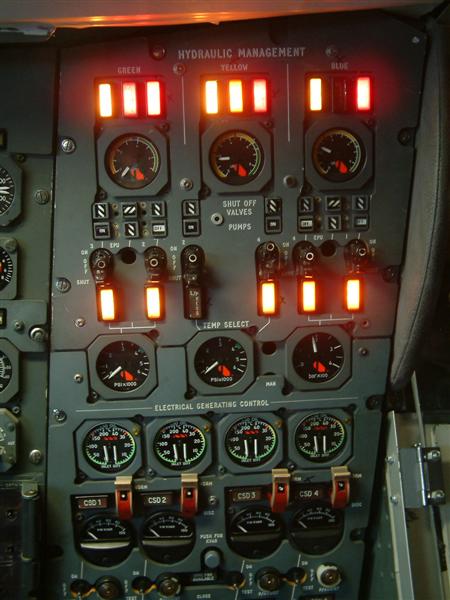 And after.. Note that three of the MIs have also changed state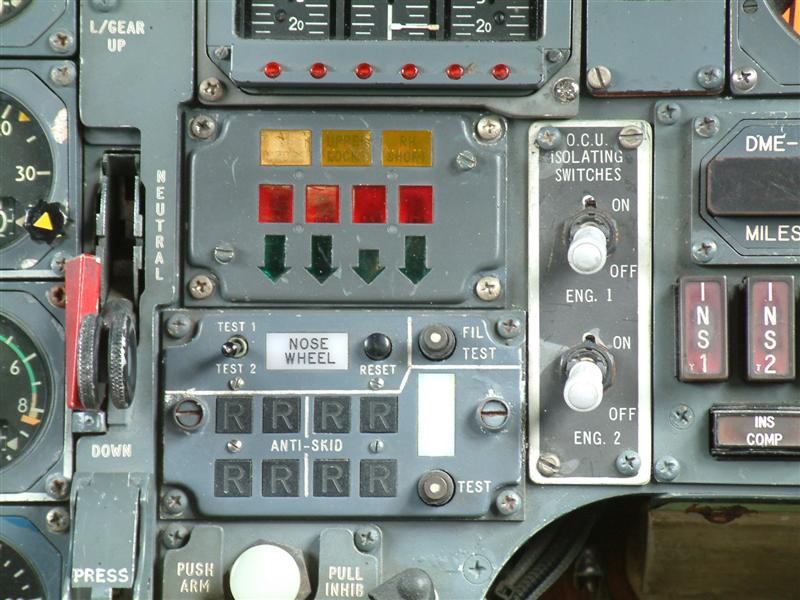 Undercarriage panel before..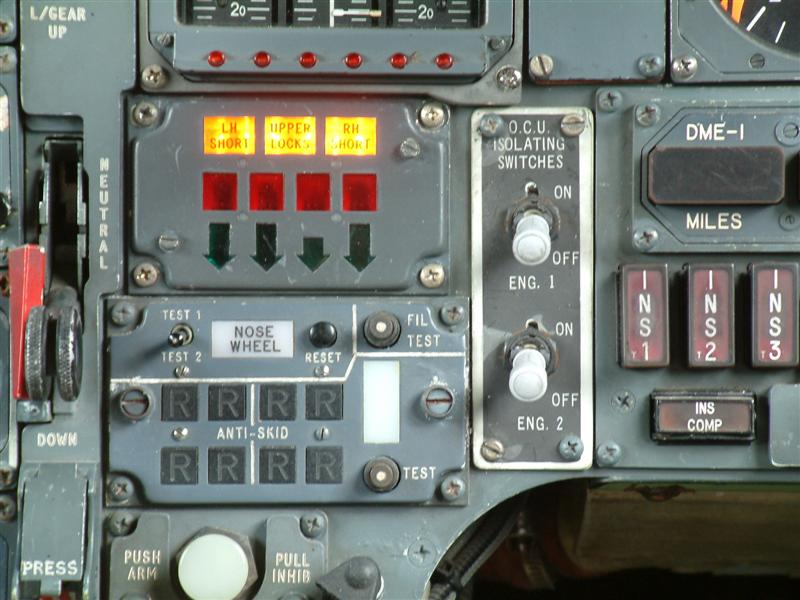 And after.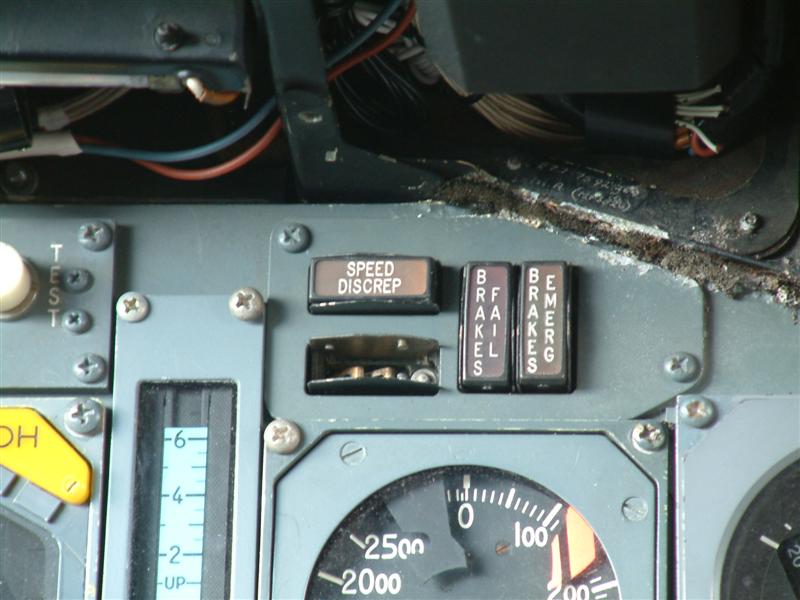 Emergency brake indicator before.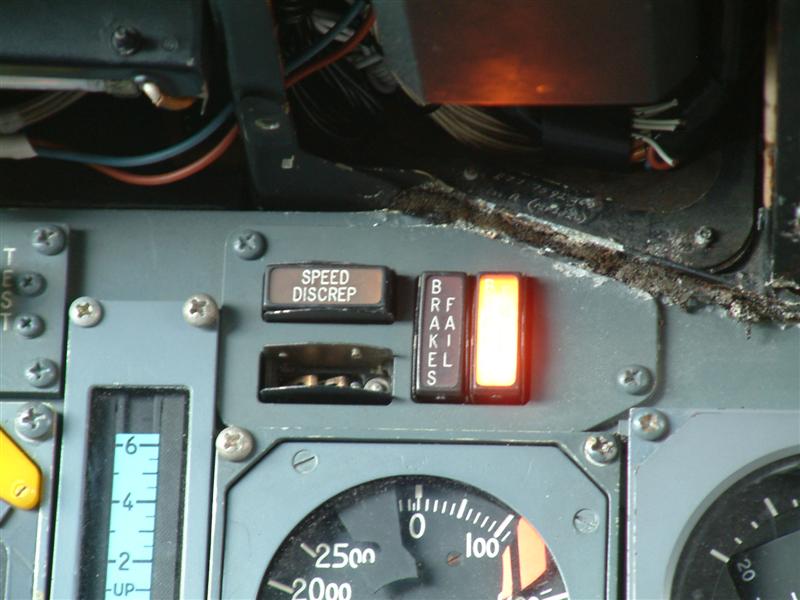 And after. note that there is some corrosion which needs to be eradicated... we are planning on getting to that soon.
There are a few other things which either illuminate/move/run up or change state but I'll keep those for another day.... as we work through the various panels in which they are mounted.
Next week Derek moves forward to the pilot panels while Denis and I do some more work on the cockpit door and engineers' document bin which needs some attention.